Stephanie Jacobs
O: 203-453-2145 M: 203-752-8666
Hi, my name is Stephanie Jacobs and I am pleased to say I have been on the Sunset Creek Realty team since Feb 2017. As Allen's daughter, I grew up with real estate as (pardon the pun) a foundational element of my life. I have always viewed real estate as a match-making business that allows me to help people find the right homes in which they will live their lives, and that idea was central in making my decision to join the team.
Having worked for Sunset Creek Realty in the office since high school, I've had the chance to experience the company climate firsthand, so when the time came for me to seek my license, I couldn't have chosen a better opportunity than I have here. My passion has always been to help others, and with Sunset Creek's small, tight-knit office, local focus, and agent integrity, I feel like my personality and objectives fit right in. It gives me the utmost of confidence to have such a strong foundation as I pursue my career in real estate.
I have always been a people person, connecting with others quickly and on multiple levels. Long before pursuing my Bachelor's in Psychology at the University of Connecticut, I loved learning what makes people tick- their motivations, their perspectives, their values. I'd like to use this passion to work toward fulfilling any client's real estate needs with creative solutions, innovative marketing and clear communication. I view every client, be they buyer, renter or seller, as a unique individual with their own level of previous real estate experience, their own ideal criteria, and their own particular life situation. A transaction as significant as those in real estate can already be tricky to navigate, and the impact of these variables can make it seem even more complicated. I'd like to help streamline and de-stress a process that can be, for many, overwhelming. Give me a call, I'm here to help, and we can start finding your solution today!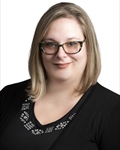 Stephanie Jacobs
Sunset Creek Realty


1100 Boston Post Road




Guilford

,

CT

06437


Phone:

203-453-2145